Fjell screw cookers and preheaters.
Lower energy consumption - Long-lasting durability
DESIGN

Fjell designs several versions of:
- Singlestage screw cooker
- Double stage screw cooker
Typically first stage uses waste heat and second stage low pressure steam.
Our disc cooker is the best solution for process control and increasing oil yield from marine and animal raw material. The two stage solutions give better process control.
Our cookers are manufactured with a steam heated (up to 10 barge) rotor with multiple discs. Indirect heat is gently applied to the residual giving full coagulation control and efficiency.
We deliver all the classic sizes of Stord SS type cookers from small units for a few MT raw material per hour to the large SS160/14 rated for 30 MT per hour.
For new installations, we recommend our special two stage screw cooker system with improved process control and more sensitive energy usage.
This cooker system has proven to reduce stick water, suspended solids content, give better process control and increase the oil yield from marine and animal raw material.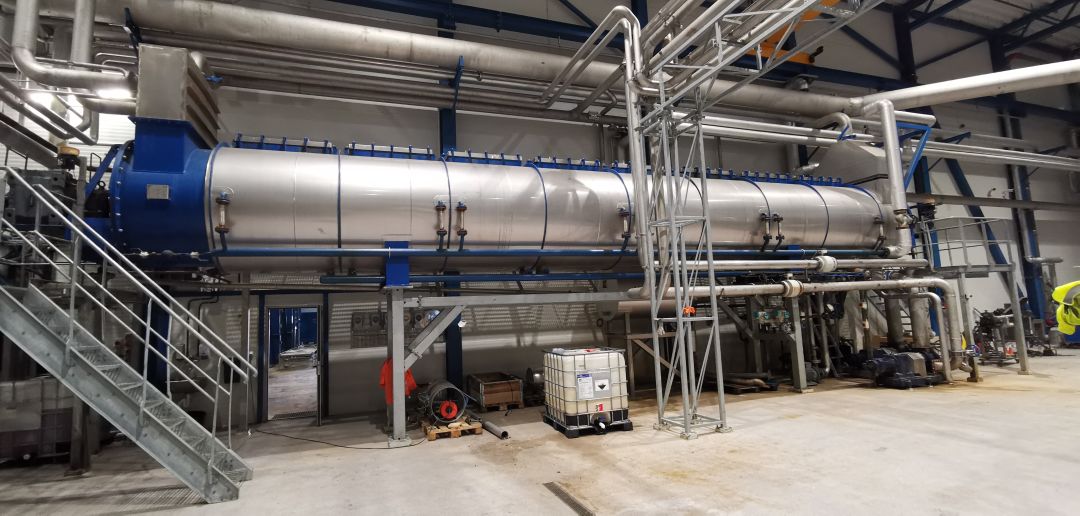 Advantages
The Fjell screw cooker is based on the original Stord-Bartz cooker, but everything that can be optimized is optimized. The steam and condensate flows have been redesigned for more optimal distribution. The result is an improved performance with more even distribution temperature at the entire heatsurface throughout the rotor, lower energy consumption, and longer time between cleaning intervals.
We feel confident that there are no better screw cooker available in the market today!
Large heating surface provides optimum heat transfer to residual and process contorl

Extremely compact design and effective

Long life reliablity due to state of the art shafts and bearings (automatic oil-lubricated)

Reduces stickwater and suspended solids content

Increase of oil yield

Reduced energy consumption

Longer intervals between cleaning